Adrienne Paine - Silk Artist
Originally Adrienne was from Canterbury, & moved to the West Coast of the South Island in 1972. Adrienne has been creating silk clothing and accessories for over 25 years and established her Silk NZ brand. The silk is sourced from China, Vietnam, Cambodia & Thailand. The silk dyes are made in New Zealand. Adrienne can arrange some amazing surface variations by using urea, alcohol, different grades of salt or simply just leaving it plain. After the silk has been dyed, other processes are then done to achieve the beautiful artworks in the form of scarves, wraps, purses, necklaces, hair ties and many other different accessories.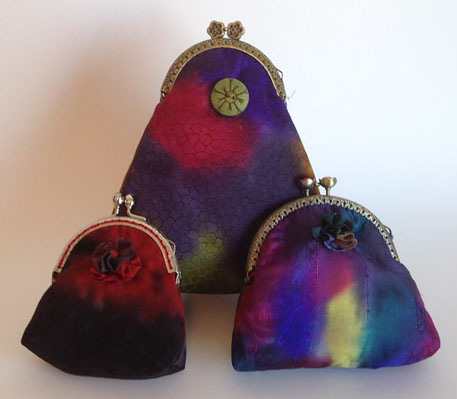 Beautiful Silk Purses
Adrienne is able to arrange just about any combinations and texture of colours that you may require. All silk is hand painted in our studio at 43 Willowside Place Amberley.
If you have any ideas you would really like created from silk, just give Adrienne a phone call or drop her an e-mail.
Adrienne's beautiful silk creations can also be found in several galleries and craft outlets around New Zealand.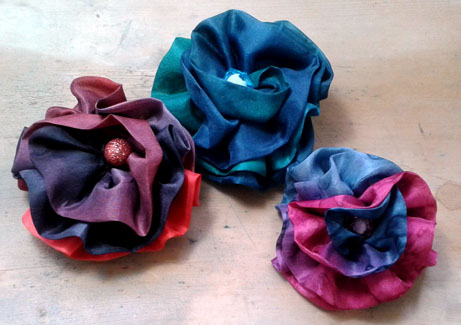 Beautiful Silk Hairclips