Ceramic Artist and Potter. From a very small & humble studio in the West Coast town of Nelson Creek, Barrie started his amazing pottery journey. It was in Nelson Creek that the theme "Mists of Westland" began. Mists in the valleys, tall dark mountains & those long rolling hills made his style of pottery a talking point of the Westlands enchanting landscape.
Each piece is carefully hand painted & a full moon watches over the landscape, this is Barrie's signature in his work, which reflects the passion & great respect he has for the wild changing landscape of Westland from the mountains to the sea.
The beautiful stunning panorama of Westland's mountains, lakes, rainforest, bush & rivers as seen in the backgound scenes. The 'Mists of Westland' design is one of Barrie's popular designs, and describes his love for nature of Westland, which include the mists, allot of rain, cloud, fog and sometimes sunshine.
Even though Barrie now resides in the countryside town of Amberley, the style he started years ago "Mists over Westland" is still an inspiration to him today. His works include fine pottery dinner ware, ceramics & sculptures from clay. Barrie creates unique works of art which have been admired and sort after all over the world.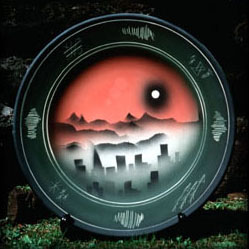 Mists over Nelson Creek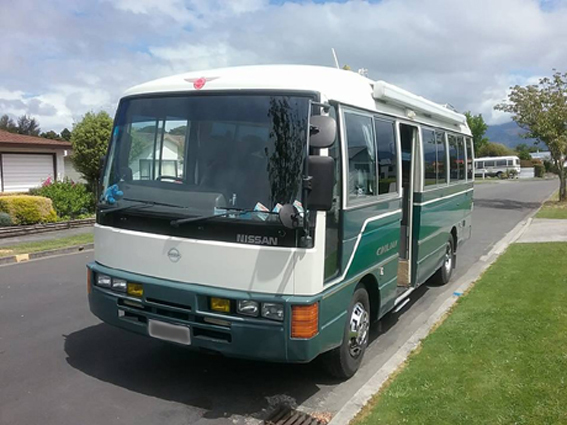 The Nissan Mobile Home