Barrie Paine
Barrie started working during his late teens as a carpet layer, he later progressed into sales. Barrie's pottery & ceramics career started over 30 years ago at night classes in Christchurch, while still doing his day job. Eventually Barrie followed his dream & took the plunge into full-time pottery and ceramics.
In 1980 he moved to the small rural town Nelson Creek in Wesland & he established Nelson Creek Pottery. While becoming well known for Nelson Creek Pottery, Barrie has exhibited his art works all across this planet.
Barrie held successful exhibitions in Japan, Switzerland, United States & in New Zealand at Te Papa Museum in Wellington, Auckland War Memorial Museum & at the Hokitika Craft Gallery in Hokitika. Barrie has held workshops tutoring in pottery & ceramics around the world & has enjoyed spending time working with potters throughout New Zealand, Australia, Japan and the USA.

Around about the year 2000 Barrie met Adrienne & together they blended their artist careers & established Westland Pottery & Silk near Hokitika. Then a couple of years later they moved to West Melton near Christchurch where it had all began. At West Melton Barrie & Adrienne changed the name to Pottery & Silk, where they had a popular studio on their property. Sadly the earthquakes of 2011 destoryed most of Barrie's pottery sculpture collection. Around April 2012 Pottery & Silk moved to Motueka a sunny seaside town at the top of the South Island 60 kms from Nelson. September 2018 has seen Barrie & Adrienne move to Amberley a small countryside town in North Canterbury, which has put them closer to some of their markets, & very handy to Christchurch International Airport, makes it easy to tick destinations off the bucket list.
Barrie's work has developed over the years. Early in his career he did predominately hand thrown work, including a number of experimental styles including salt firing, reduction, and various cultural influences. Today Barrie is most well known for his trademark 'Mists of Westland' incorporating a range of high fired ceramic pieces & dinner sets.
Barrie enjoys creating pottery & spending time with his family. Not to be forgotten is the passion for his motorbike. While the hands & some body parts are wearing out, you still can't slow him down, he still has a keen sense of adventure.
Come visit our Studio anytime.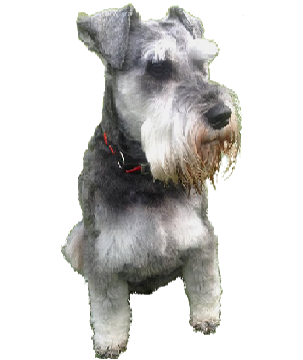 woof woof... Please help my Masters
by sharing on your Social Media.